Your Friendly Forward Thinking Accountants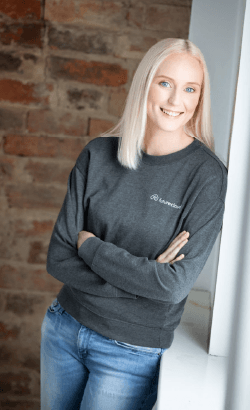 Charlotte Wilson BA (Hons) ACA
Charlotte graduated from the University of Nottingham with a degree in modern languages, but knew that she would prefer a career with numbers rather than words! Having then moved on to study for an AAT apprenticeship at a local accountancy firm, she quickly discovered that she had a talent for it and went on to study to be a Chartered Accountant.
Whilst working in practice, she discovered a passion for management accounts as this is where she could offer the most practical and proactive advice to clients. Then when she discovered Xero in 2013, she knew this would be a game-changer for the accountancy profession. While working as the accounting software coordinator for a top 40 accountancy practice, she enjoyed being at the forefront of the cloud accounting revolution. She then worked part-time whilst having her 2 children before starting Future Cloud with Francesca.
Charlotte has always enjoyed dancing in her spare time and still likes to take part in ballet, tap and theatre classes.
Francesca Tricarico MAAT
Francesca had various jobs whilst she had 2 small children but then found a passion for accounting so decided to go back to college to study for AAT at the age of 26. She graduated in Lincoln Cathedral in 2014 and went on to work for a top 40 accountancy firm. Whilst working with various businesses including cafes, bars, restaurants and farms, she discovered a passion for helping businesses find solutions to help them grow. She also loves how using cloud technology to its full potential enables businesses to make better decisions.
Francesca enjoys meeting new people through networking and has even set up her own networking group – NYP Social. She used her experiences of networking to create a more informal event – one that is friendly, laid back, fun and most importantly inspires those who attend. Today NYP is going from strength to strength and Francesca is supported by a committee that helps to organise events.
Francesca likes reading in her spare time and has recently discovered a passion for weight training to keep her mentally as well as physically strong!
Meet the Team
We have already started growing the Future Cloud dream team!
Matt Jackson ACCA joined us in May 2021 as our client manager. He comes from a practice background and has experience working with individuals and companies of various shapes and sizes! He will be primarily involved with year-end accounts and tax returns but will be providing advice to our businesses along the way!
Kim Beggs AATQB joined us in July 2020 and is our Assistant Accountant. She supports businesses with bookkeeping and management accounts as well as preparing annual accounts and is the port of call for many of our clients.
Louise Tetlaw FMAAT is our Accounts Senior. She joined us in November 2019 from a top 40 accountancy firm with over 25 years of experience working with SMEs. She is passionate, caring and always goes out of her way to help clients.
Claudia Tricarico joined us in June 2019 and is our Cloud Administrator who has been helping with processing Dext, reconciling Xero and corresponding with clients. She is forward-thinking and has a passion to learn more about the cloud-based solutions we are offering our clients.
Su Ford joined us in May 2020 and is helping us with our new client onboarding system as well as keeping our admin strong!
---
Careers
---
We are looking for informal, relaxed and friendly accountants who share our vision of the accountancy world!
We will help you to develop your skills and encourage you to advise clients on real business problems, as well as crunching the numbers!
Whether you are ACA, ACCA, AAT or qualified by experience, please get in touch!
We are also looking for an apprentice who has a great attitude and is eager to study for the AAT qualification.
Up for the challenge? Send us a 60-second video to explain why we should hire you!
---
Introducing Future Cloud Accounting
---